Tuck - 5 x 7 Framed Watercolor Print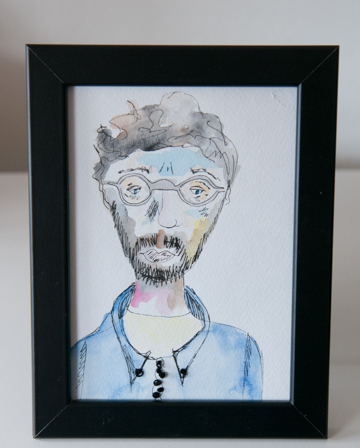 Tuck - 5 x 7 Framed Watercolor Print
Watercolor with embroidery accents on watercolor paper. 5x7 framed print.
Tuck story:
Tuck lives on the streets of Oakland with his wife and 2 daughters. He spoke of being in a rut right now but slowly making a turn… hoping to get back into a real home soon. He's excited about his youngest daughter starting Head Start and his older daughter liking basketball…
He's grateful for the food and appreciated the kindness.
Story included on back of framed print