Jo - 5x7 Framed Watercolor Print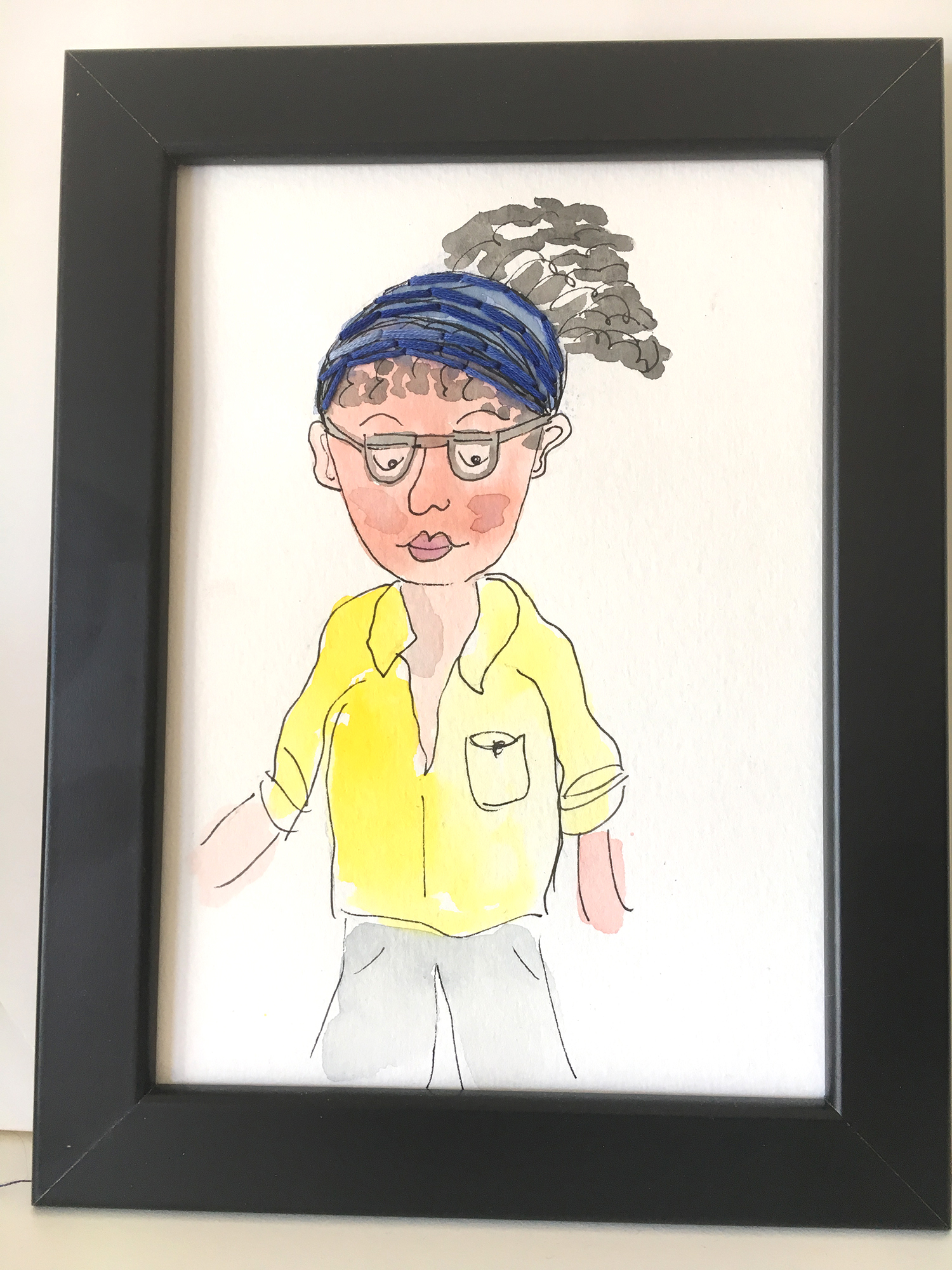 Jo - 5x7 Framed Watercolor Print
Watercolor with embroidery accents on watercolor paper.
Jo owns her own pizza joint and wants to expand to opening up the first roller rink in town she lives in. She has so many great memories of when she was a kid enjoying disco nights, the limbo and slow skate.
Story included on back
.